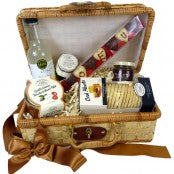 Make Your Mum Feel the Luckiest Mum on the Earth
 Mother's Day should be celebrated by everyone!
When a child is born, the blessings of God are showered on that family because not only a child is born a mother is also born. A girl who had a mother is now herself a mother.
God could not come to earth to feed and take care of every child. So, he sent 'Mother' in place of him. A woman is incomplete if she is not blessed with the nature's privilege of becoming a mother and nurturing the God's gift with pure and unconditional love, care and affection.
Motherhood brings a sense of responsibility and major changes in the life of a woman. The first word a baby utters is 'mama'. This is a very satisfying accomplishment for a woman, especially if it is her first child.
In the present scenario, the bond of children & mother has changed a lot in the way of expressing one's gratitude towards their mother. But the compassion and emotions of motherhood have remained unchanged since the beginning of mankind. In today's modern world where everything is at your fingertip you can express your feeling and gestures very easily.
Mother is considered to be the pillar of her child's successful life. Whatever we have in our life is largely because of our mother as she is the one who keeps telling us what is right and what is wrong. She is the one who plant that seed in us so we can care and love each other. She is always ready to sacrifice all her comforts when it comes to making her children happy but unfortunately, we the children cannot scarify a day for her. We are busy in our lives and forget our mother even on this Mother's day.
Mother gives her so much devotion and compromise a lot just to spend time and making their children the best human beings in the world. She always prays to God for her children and never wants anything from the almighty God in return. Such is the greatness of a mother. In a person's life, any relationship can end but a mother can never be separated from her child. It is one of the most pure and the strongest bond and a unique relationship as this kind of love cannot be found anywhere else.
It is said that the sons always love their mother more than their wives and approach their mother first whenever they have to make demands from their father. Even daughters enjoy the trust and love of their mother or the mother-in- laws after getting married in many families. We should also respect our mother-in-laws as we respect our own mother.
So, this MOTHERS DAY make your mom feel special by showering your love and concern by surprising her with the gift she has been craving for a long time or by simply spending a healthy time from your busy schedules with her. Give respect to your mother which she deserves. If you are confuse about what gift to take to your mum on this Mother's day or what gift to send her then look no further visit www.hamperhouse.net and select a nice gift hamper from their Mother's Day range. Ordering a hamper from Hamper House is easy, just choose the hamper you like, type a message for your mum that will be hand written for you on a personalised card from you sealed with a Wax and will be delivered to her from Hamper House.
This write- up is a tribute to all the mothers of the world as a token of love. Happy Mother's Day!
---